Virtual Events & Live Streaming
The most adjustable and customizable virtual events platform. Ace Production isn't built to replace real-world events – it extends them.
Virtual Event Planning & Live Streaming Services
in Los Angeles, California
Streaming services are essential to engaging participants not in a similar physical location. A productive streaming event requires savvy preparation, an experienced team, and cutting-edge hardware. We will work alongside you offering our virtual event planning strategies to comprehend your objectives and your audience, figuring out how virtual participants will cooperate with one another. 
Audio Visual Services for Corporate & Social Events in Los Angeles, California
Corporate Events
We specialize in providing exceptional audio visual services and production for corporate events and meetings, allowing you to focus on what's important.
Virtual Events & Streaming
Ace Productions offers you virtual production and streaming services that allows you to still connect with your audience through digital channels.
Tech Support
It's always best to have a professional do manual work for you! Our skilled technicians can run audio PA systems, video switchers, power point, lighting, projection.
Social Events
Parties, meetings, and events need AV help too! We're here to help with any audio visual services you may need, no job too big or small! Give us a call for a personalized quote
Equipment Rentals
We offer short-term AV equipment rentals including projectors, speakers, microphones, screens, and much more! Simply give us a call for a quote.
Funeral Receptions
Honor your loved one with a full scale audio visual production for funerals from AJP. Contact us today for a free quote and to learn more about how we can help.
Fill Out the Form for a Free Quote.
Fill Out the Form for a Free Quote Right Now.
Taking Your Virtual Events, Meeting & Live Streaming to the Next Level
With Ace Production, your span stretches out beyond your audience – the world is your ballroom.
We're the organization in the region that can deal with your live streaming virtual events, regardless of where your moderators and crowds are located. APJ broadcasts exceptional experiences that keep the crowd invigorated and passionate.
Virtual events permit you to draw in participants all over the world, yet the technical necessities present new difficulties. From live stream and pre-recorded video creation to online speaker prep and green room, Ace Production's expert assistance can deal with everything for you. We have broad experience facilitating web conferences, webinars, work gatherings, and college reunions from a couple of participants to a throng of attendees.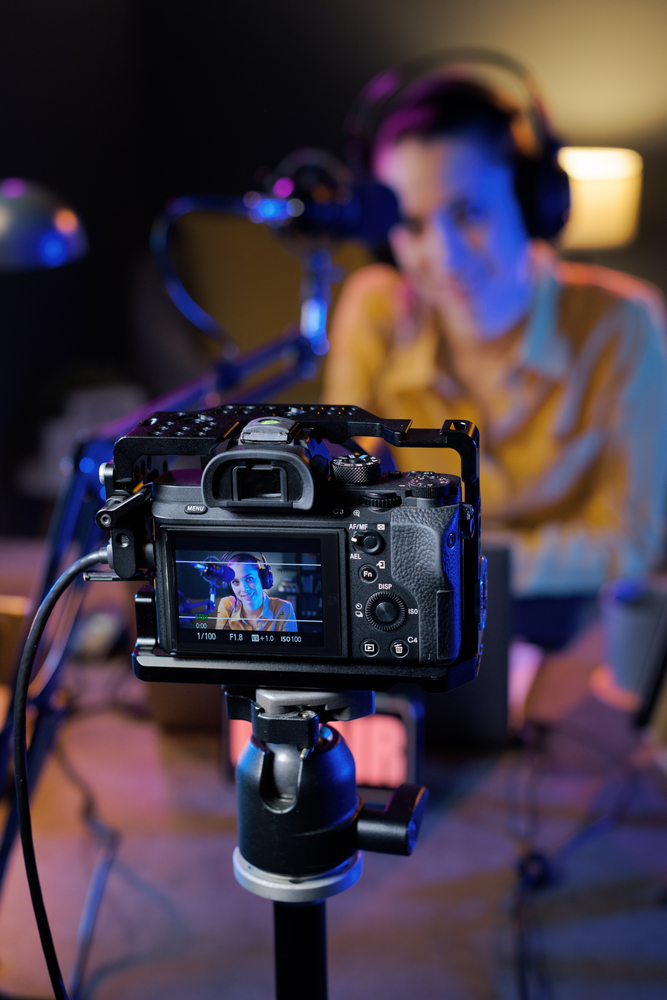 A Few Facts About Our Company.
When it comes to choosing an audio visual company in Los Angeles, Ace January Productions is your top choice. From audio visual equipment rentals, to full scale productions to virtual events and live streaming, AJP has you covered with our full service audio visual agency in LA.
Virtual Events & Live Streaming
Let Our LA Audio Visual Professionals Help You Live Stream Your Virtual Events
Our accomplished virtual event team will work with you to produce your event and flawlessly associate your passionate crowd via an adaptable platform. Flexible and versatile, our platform entices the audience with an unrivaled experience without fail.