Do you wish for a memorable send-off? We offer a wide variety of audio and video production services to help preserve the memories of your loved one.
Virtual Event Production for Wakes, Funerals & Receptions in Los Angeles, California
Ace Production offers its most earnest sympathies. It's never easy to lose a friend or a family member, especially during this season of vulnerability. Be it a customary setting is required inside a church, a contemporary venue is desired at the ancestral home, or a serene outdoor setting, Ace Production​ helps families with all of their funeral arrangements and needs.
Audio Visual Services for Corporate & Social Events in Los Angeles, California
Corporate Events
We specialize in providing exceptional audio visual services and production for corporate events and meetings, allowing you to focus on what's important.
Virtual Events & Streaming
Ace Productions offers you virtual production and streaming services that allows you to still connect with your audience through digital channels.
Tech Support
It's always best to have a professional do manual work for you! Our skilled technicians can run audio PA systems, video switchers, power point, lighting, projection.
Social Events
Parties, meetings, and events need AV help too! We're here to help with any audio visual services you may need, no job too big or small! Give us a call for a personalized quote
Equipment Rentals
We offer short-term AV equipment rentals including projectors, speakers, microphones, screens, and much more! Simply give us a call for a quote.
Funeral Receptions
Honor your loved one with a full scale audio visual production for funerals from AJP. Contact us today for a free quote and to learn more about how we can help.
Fill Out the Form for a Free Quote.
Fill Out the Form for a Free Quote Right Now.
Easing the Stress of Funerals through Quality Audio Visual Services
Want to have a Funeral or Memorial live streamed or filmed due to concerns about covid safety, travel limitations, health, mobility, age, or even the expense of flying tickets and lodging? We provide expert funeral planning and administration services in the event of the unavoidable occurrence–death, particularly of your loved ones. We plan the whole process and take care of every aspect to convey a tranquil befitting goodbye to your loved one through vivid graphics and illustrations with breathtaking detail. Our virtual event production is unmatched and we are eager to offer our services.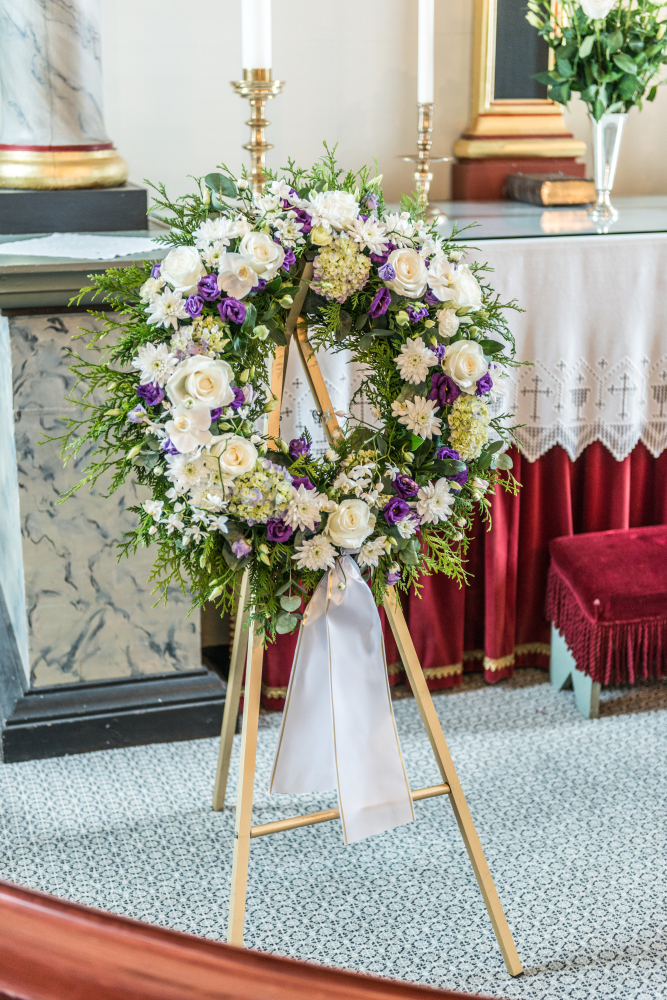 Let Our Audio Visual Experts Help You Say Goodbye to Your Loved Ones
A Few Facts About Our Company.
When it comes to choosing an audio visual company in Los Angeles, Ace January Productions is your top choice. From audio visual equipment rentals, to full scale productions to virtual events and live streaming, AJP has you covered with our full service audio visual agency in LA.
Virtual Events & Live Streaming
With an assortment of virtual event planning services such as live funeral video streaming, funeral videography, funeral photography, memorial slideshows, graveside PA, and live music systems; working discreetly and respectfully to create an unforgettable experience that honors and celebrates the life of your loved one. AJP helps family and friends of the deceased create memories that can be treasured for years to come, even after they are no longer with us.